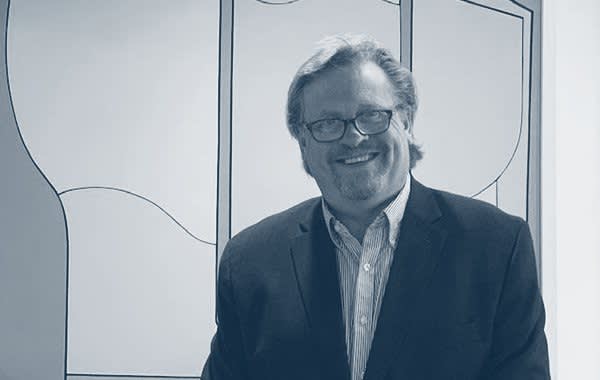 Dylan Lawrence has practiced law for over 25 years (since 1994) and has been in the legal industry for 30 years. He started as a messenger and out of office assistant for a personal injury law firm in California after he received his BA from Pitzer College in 1987 in Political Studies.
He is proud to say that he has done almost every job there is in a personal injury law firm from receptionist, supply room clerk to senior named partner. He graduated law school from UC Hastings College of the Law, San Francisco in 1993, and then worked for a year for the internationally famous attorney who was a pioneer of modern trial practice, Melvin M. Belli. Dylan's first trial was written up in the LA Times and for his first depositions, he was flown to Detroit to take depositions of executives at Chrysler's Headquarters.
He practiced law in California for 8 years and then returned to Oregon (his hometown) in 2001 to start a family and continue practicing law. Prior to establishing the firm of Injury Lawyer PDX, LLC (formerly Lawrence & Ruff, LLC), he worked for some very well-respected firms and attorneys handling a wide variety of injury cases, including a 5-year stint as Managing Attorney for Sam Hochberg & Associates with extensive work representing injured motorcyclists and their related Civil Rights issues.
When he practiced in the Bay Area he had extensive involvement representing Union members in their worker's compensation and third party injury cases. He also worked for 2 years on the insurance defense side of things, at both Mullen & Filippi in San Francisco and Mitchell Lang & Smith in Portland, so he knows the inside scoop on how insurance companies think and operate.
Dylan is originally from Portland and has strong, lifelong ties to the community. He grew up in a family of artists and is fond of saying that he is the black sheep of the family who became a lawyer. His mother was Laura Russo of the Laura Russo Gallery (now the Russo Lee Gallery) in Portland, Oregon, and his father is an artist and taught art for many years at Catlin Gabel high school (Dylan's alma mater). Dylan spent a great deal of time on the Oregon Coast in his teen years working for his father building a house near Lincoln City and canoeing, rowing, fishing, birdwatching, and exploring nature.
Dylan is committed to aggressively fighting for the rights of individuals against the larger corporate profit interests of insurance companies and corporations, by maximizing people's financial compensation to help them put their lives back in order after an injury caused by the fault of another. At Injury Lawyer PDX, LLC, we view our job as helping you access the "privatized safety net" that our legal and insurance industry provides (and requires) to help you during tough times and to guide you to the best recovery available given the realities of the legal system.